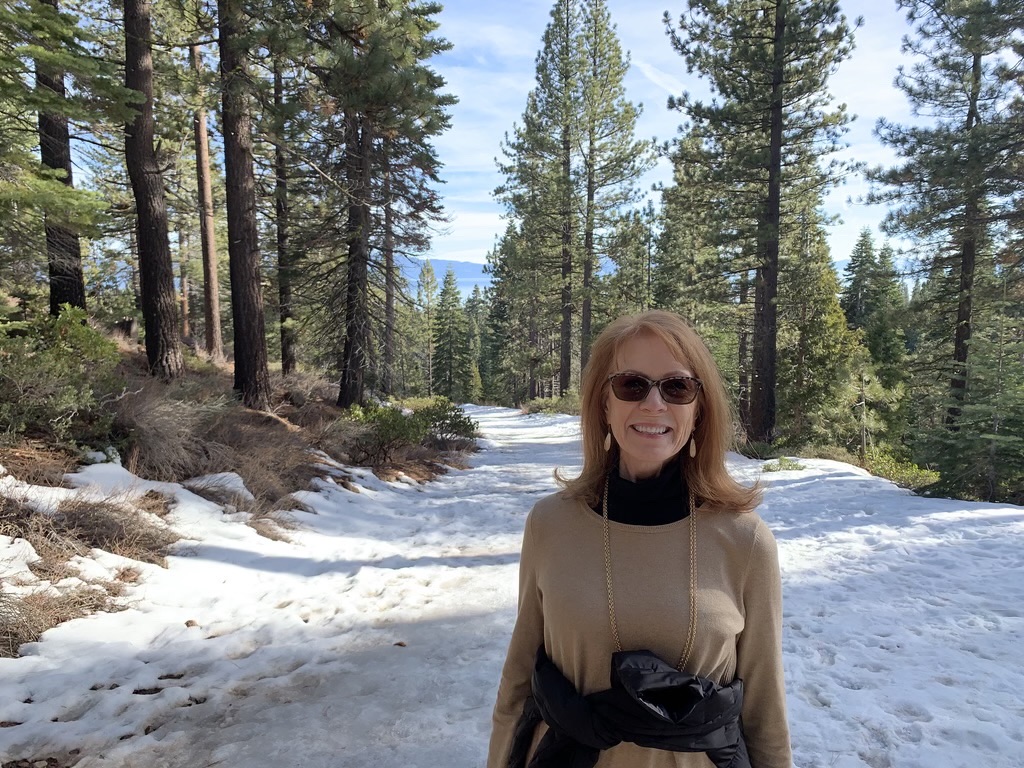 I'm headed into some heart-wrenching changes in my life, which I'm working hard to ignore. How deeply can I dig my heels into the universe to stop my world from spinning around? Apparently not deep enough.
My wonderful friend, Lynette, who I've written about over the last few years, is moving to Florida. Lynette was one of the first friends I made in the foothills. 
I somehow knew I would connect with her based on a Georgetown yoga studio bio I read about her. I tried in vain to attend her class, but the studio had gone out of business a few years earlier, and the internet apparently had not caught up with that fact. After circling Georgetown for 20 minutes, which is saying a lot because it's a tiny town, I hit a dead-end connecting with my new friend, which, funny enough, is how I was already thinking of her.
I returned home and made my way back to the computer. I learned she was teaching at a different studio in Cool. A few mornings later, I attended her class. While I did admit that I had been hunting her down, I stopped short of hugging her like an old long-lost friend.
The rest is history. Lynette did become my first friend here in Cool and one that I've enjoyed immensely. During my first few years in the foothills, I didn't connect with many people except my mother's caretakers, who also became my friends. But working full time and caring for my mom, I simply had no time for extracurricular activities.
It was heartwarming to unite with someone as lovely as Lynette when I finally had the time. She was kind and open, easy-going, and trustworthy. We both enjoyed yoga and design, art in its many forms, cats, and chatting over a glass of wine, among many other things.

When Lynette and her husband Bernie decided a few months back to move to Florida, I was saddened to hear the news. But thanks to Julie, Lynette did not get the brunt of my sorrow.
I've written about Julie often (Passing Friends chapter in Lessons of a Wayward Yogini), my mentor, mother figure, best friend, and life teacher. She lived across the street from me for close to fifteen years. When Chuck and Julie decided to move to Arkansas many years ago, I was angry at her and completely devastated. But I learned from that experience that any true connection weathers the storm. 
Instead of impromptu afternoon visits across the street with Julie, I soon discovered that I would enjoy extended stays across a few states. Our connection became only sweeter with the distance. We would start our days with coffee and toast in the morning, sit around her familiar antique oak table, sightsee or shop during our days, plan for and cook delicious meals, and laugh.
Lynette should nod in Julie's direction, thanking her for breaking me in. Thanks to Julie, I'm an old hand now at the disappearing act. (I'm reading a great book titled The Electric Woman, a Memoir in Death-Defying Acts, so I'm thinking about circus acts.)
I will be looking forward to getting to know Florida when Rick and I visit Lynette and Bernie. And our guest room will be open and waiting for their return to Cool. I'm sure I will need to wait in line behind the many friends she made long before me. I'm a patient person.
Wishing Lynette and Bernie all the best in their new adventure.

Glad I know well how to take those deep yogini breaths. Amy will be moving soon. More on that in a month or so.