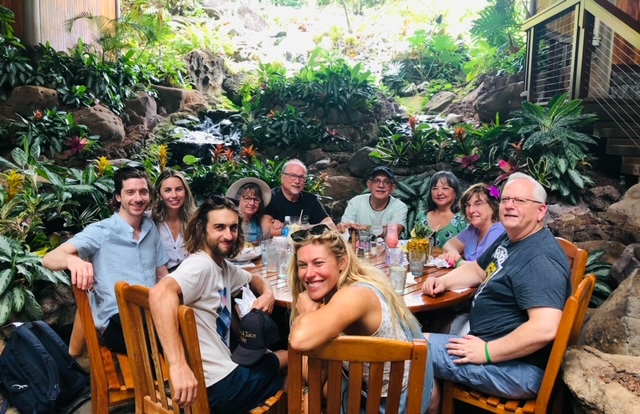 I've mentioned before how much I love the Hawaiian islands. I recently had someone from Hawaii say to me, "the islands either capture your heart, or they spit you out." I gave the comment a bit of thought but dismissed it fairly quickly because, luckily, my love affair with the islands has only intensified over the years.
I didn't doubt her comment, though. The islands are as volatile as they are beautiful. I believe in the folklore and pay my respect at all times, both to the land and the inhabitants.
I've lost count of the times I've been fortunate to visit. My first husband worked for the airlines, and when we were in our early twenties, we could travel to Hawaii cheaper than we could go to Lake Tahoe— $38 a night at the Hilton and, if I remember correctly, $12 each for the flight. We visited each island numerous times, and once our kids were born, they became frequent visitors as well.
Sometimes I regret that I didn't take advantage of traveling to various different places. But my heart continued to lead me back to the islands. And all these years later, I wouldn't change it even if I could. Each visit deepened my understanding of and love for Hawaii.
I suffered for years with a fear of flying. I would lose sleep for nights on end before any trip. And the day of the flight, I was in a bad state. But I would again put myself through that agony for yet another visit. On any trip, as the plane began its descent into the islands, the tears of gratitude would start to fall, both because I was still alive to enjoy the trip and because I was so grateful to be returning. The tropical air and aromatic fragrances would reward me for my temporary suffering. And for the remainder of the trip, I made it my goal to forget that returning home would involve another flight. A mixture of fear and sorrow to be leaving would also involve tears on the return flight.
Over the years, I was fortunate enough to resolve my fear of flying. These days I actually enjoy the journey, playing computer games with Rick, reading, sleeping, anticipating the view of the islands out the window as we near.
It seems I did a great job of passing along my love of the islands to my son Jordan as he now inhabits the island of Kauai, living with dear Brooke and working on the most beautiful farm I've ever seen.
Last Thursday, as our plane descended toward those gorgeous green cloud-covered mountains, I choked back the tears, of course. I was returning yet again, but I was also bringing many of my loved ones with me, Amy and Michael, Janet and Lalo, Ann and Roy. We were all there to celebrate each other on this incredible island and spend some time with Jordan and Brooke, learning about their life and farm, which is truly a slice of heaven.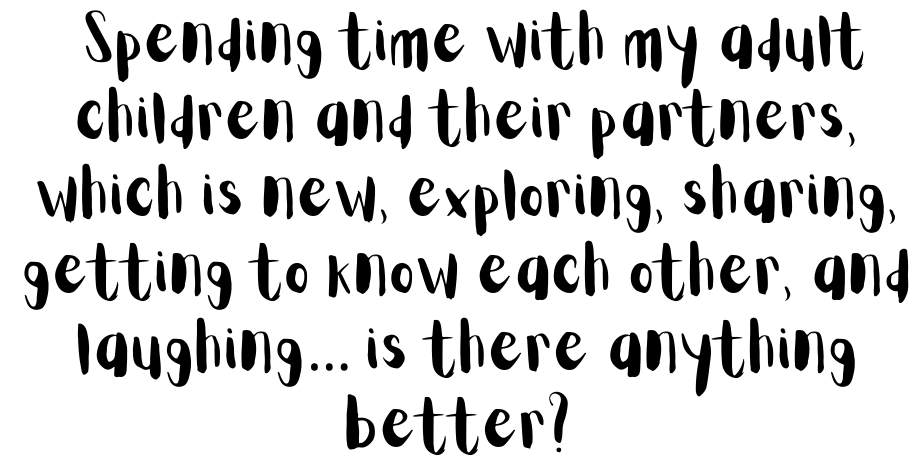 This trip will go down in my journals as one of my favorites to date, and that's saying a lot. I've said it many times, good friends are likely our earthly angels. We had such a lovely time together. Spending time with my adult children and their partners, which is new, exploring, sharing, getting to know each other, and laughing… is there anything better?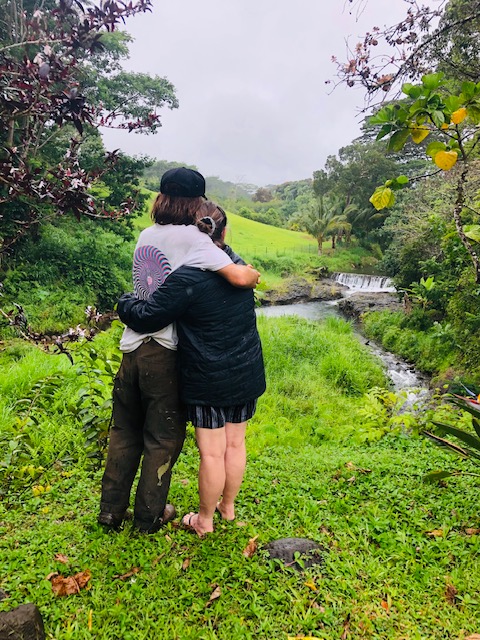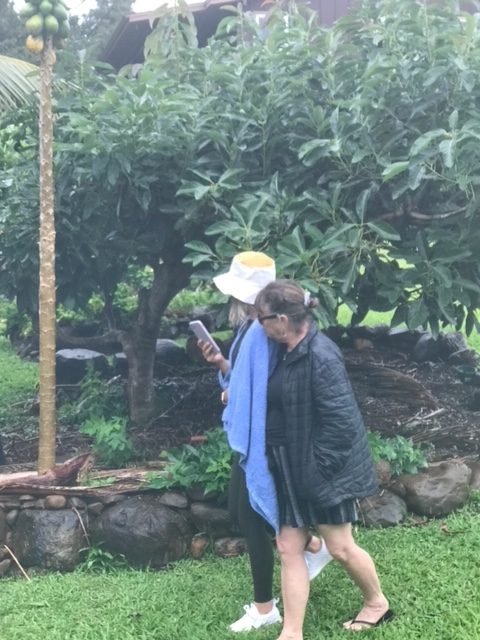 I also managed to steal away a few private moments with both Amy and Jordan at different times, fueling my tank with the gas that has kept me happy for 33 years.
Yesterday, our flight home was peaceful and smooth flying as we bid the islands farewell. I left behind my boy and Brooke, which is never easy, but having gained an understanding of the paradise they spend their days in, I feel a calmness in my soul.
I will be sending Amy and Michael in an opposite direction soon, but that's for another day, another blog.
And as I've spoken about in the last month or so, I never lose sight of my blessings and the turmoil that abounds around the globe. Today, I am one of the fortunate ones.
I once again hear my mother's prayer on one of her last days on earth, "Thank you, God; thank you, God." Blog post here.  https://sueferrera.com/2019/01/26/thank-you-god-thank-you-god/