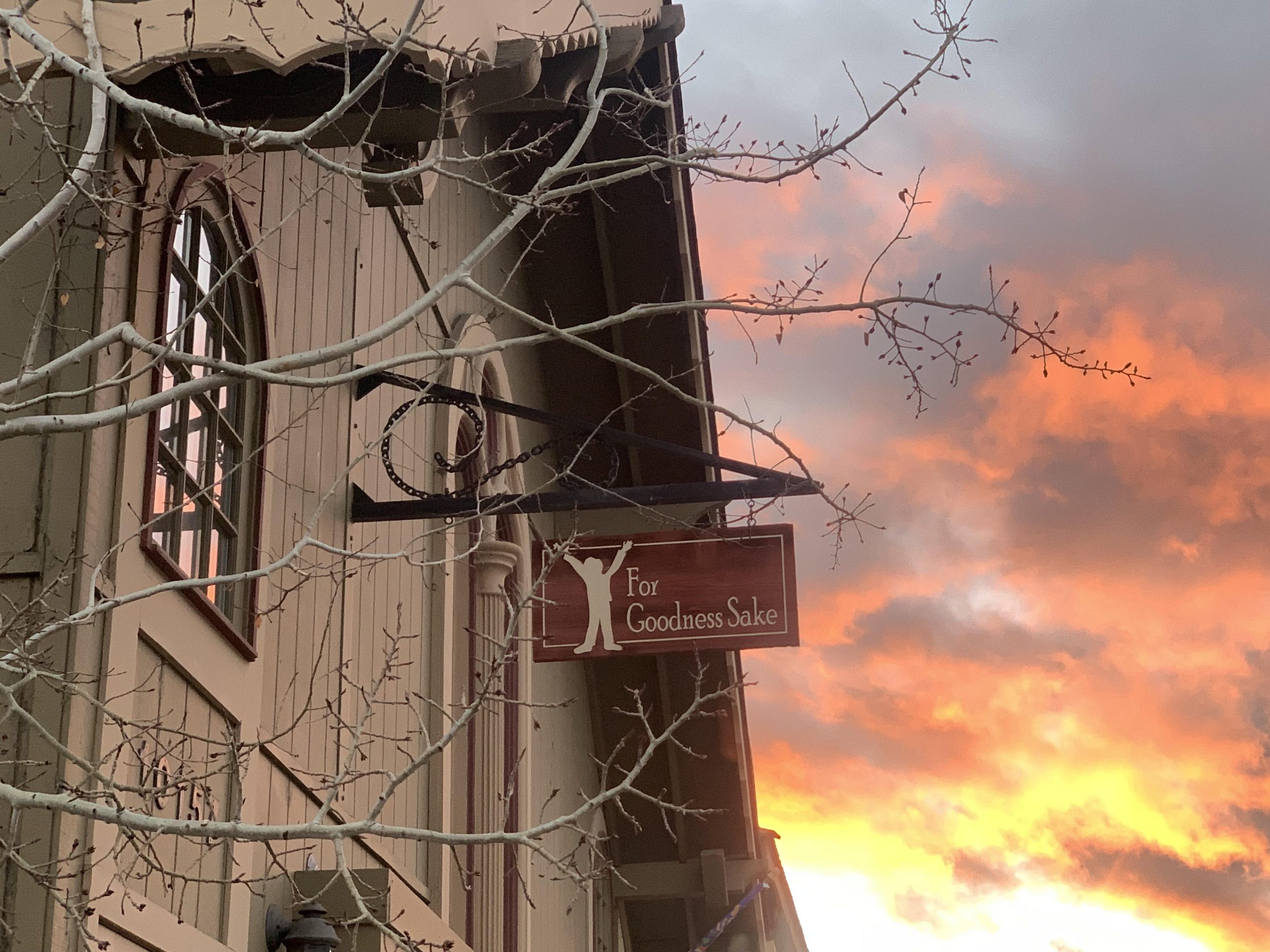 I'm heading back into book talk. Winter was quiet, and I welcomed the respite. As spring arrived, promoting Lessons of a Wayward Yogini has slowly reawakened, taking nature's cue. I'm excited … let me tell you.
I connected with For Goodness Sake in Truckee back in the winter. They are a Non-profit CommUnity Center for Self-Discovery and Spiritual Growth with a library, classes, programs, and events. I stopped in to introduce myself and tell them about my book. I met the director, Kimberly, chatted for maybe five minutes, left my book, and came away knowing I had made a connection that would be something special.
We exchanged a few emails, and one day I heard from a woman connected with the center, Dinny Evans. Dinny is a forgiveness and radical well being coach, and has been associated with For Goodness Sake for years.
She was very excited about my book and took it upon herself to embark on a crusade to promote Lessons. Dinny would call me on occasion to share how much she enjoyed the book. I never answer my phone to an unknown phone number, but for some inexplicable reason, I answered Dinny's first call… thank goodness for For Goodness Sake.
After that, I would recognize her name and answer with such anticipation! What a lovely and positive person and fun to chat with. We seemed to share an uncanny number of similarities in our lives.
Within a few weeks, she purchased a number of books for the store. Then she invited me to the reopening. From what I understand, the center's director passed about five years ago. With Covid following, the organization definitely took a hit. But this year, they are reuniting and celebrating a reopening! I was invited to the celebration.
Rick and I headed up Sunday. As I entered the door, I was greeted by a lovely woman. I introduced myself, and she asked me if I was the "wayward yogini."
Really? You know me?
She did indeed know me, was currently reading my book, and asked for a hug. I couldn't have been happier to hug her! My mom's words echoed in my ears, Thank you, God, thank you, God. (https://sueferrera.com/2019/01/26/thank-you-god-thank-you-god/) What a fantastic way to begin.

We headed upstairs to meet Dinny, along with many of the center's members. Dinny greeted me like a long-lost friend. She had my book in hand. As we mingled through the crowd, Dinny would introduce me to someone as she held up my book, telling them how important it was for them to read my book.
Really?
Clearly, Dinny is incarnate from some great deed I must have accomplished along the way. I fought back the tears more times than I could count. I had the time of my life. I didn't need to sell my book, nor myself. I just got to shake hands, meet some lovely people, share a few words, and feel what I always dreamed it would feel like to become an author. I had the time of my life.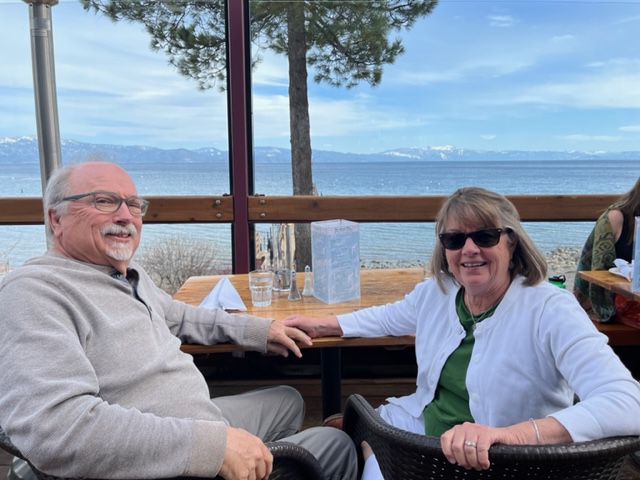 Afterward, Rick took me to lunch at our favorite restaurant on Lake Tahoe, Garwoods. Luckily we were seated facing the lake because talking about the event produced a constant stream of happy tears. And celebrating such a monumental day with Rick at one of our favorite places was the icing on the cake.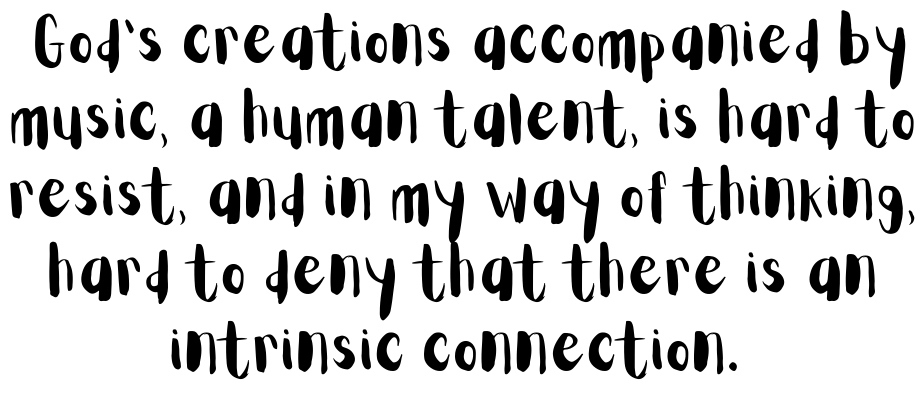 After a fantastic meal, we made the trek back home, traveling down through the mountains. Our iTunes played on random, a collection of music including both Rick's favorites and mine, along with the kids'. We listened to Erik Clapton, George Michael, Barbara Streisand, and the Tarzan movie soundtrack as we headed out of the mountains. We were both quiet, making a comment here and there, but for the most part, just enjoying the terrain out the windows changing as we made our way toward lower elevation. Bidding the mountains farewell, I took mental notes of the granite structures, the river snaking along the highway, and the thousands of pine trees lining the mountains.
Lulled into sleep, I dozed. I awoke to Roy Orbison, followed by a Mozart piece, so happy to be awake to experience the rest of the ride down to the foothills. God's creations accompanied by music, a human talent, is hard to resist, and in my way of thinking, hard to deny that there is an intrinsic connection.
I returned home grateful for the day and excited to return to For Goodness Sake soon!