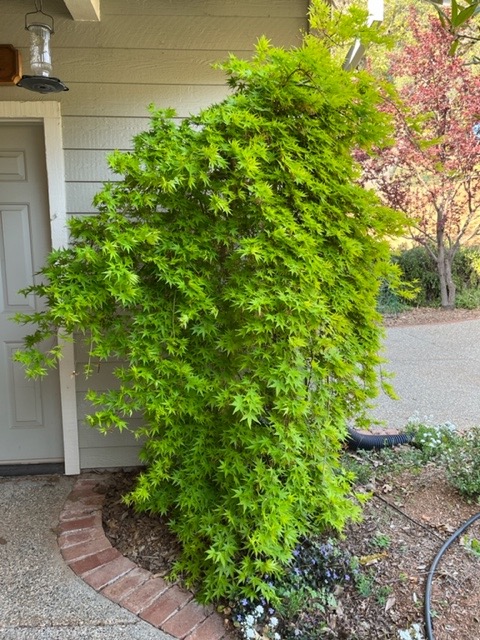 Before reading this post, which was written on March 11 (I always write my posts a week in advance), I just need to add a thank you for all of the kind responses/comments, even cards, which continue to arrive about my post regarding Rick's vertigo. We both feel very blessed to have so many supportive and nurturing people in our lives. And to update you, Rick has been getting along great ever since. We are doing our homework and learning about the different types of vertigo, so that hopefully, we will be better equipped should it happen again!
I'm posting a picture of my weeping maple tree which sits outside my kitchen window. This time of year, it is simply breathtaking. I chose this photo because as spring arrives, this tree reminds me that regardless of emergency room visits or horrific world news, nature is constant and right outside my door, reminding me of the beauty that always is there for the taking, even in the worst of times. I think of that truth as God/the Universe's way of holding my hand through the tough times.
I had intended to write a third post in my series about ageism in the work place, but today all I can think about are the refugees in Ukraine. All problems and concerns in life are important, it's not really about comparing. But after scrolling through the internet this morning catching up on news of Ukraine, the images have remained with me throughout the day. Visions of families, children and the elderly walking with a bag in each hand has left me quiet, reflective and very sad.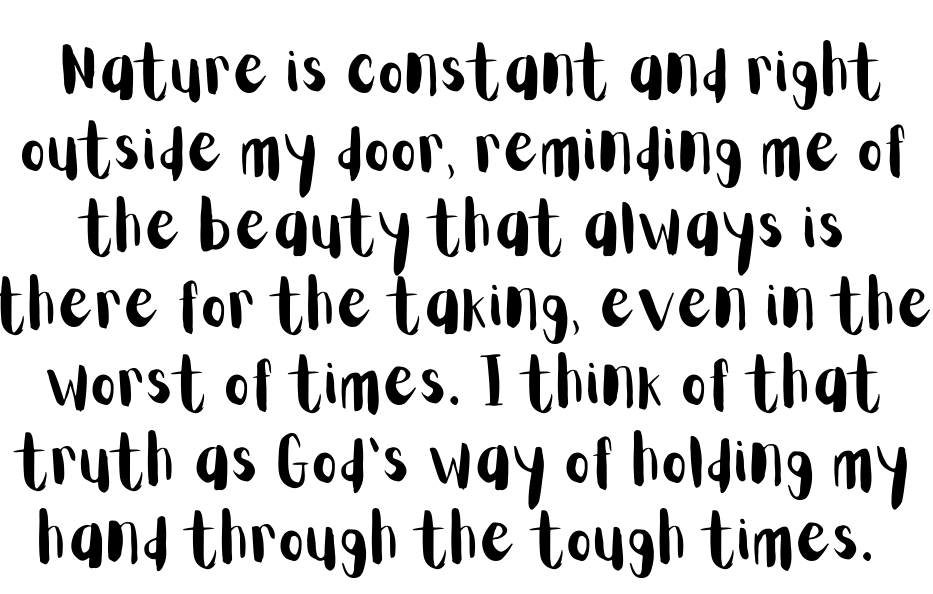 I keep looking around my house, considering my abundance, and wondering what items I would choose if I could but fill only two bags to leave my home. What shoes would I select that would help me walk as many miles as I needed to reach safety. In the holocaust, the wrong selection of shoes many times led to an untimely death.
I have experienced two evacuations due to nearby fires, but that reality involved insurance and the chance to rebuild at some point. These refugees are fleeing their homes and leaving behind all of their belongings, very likely never to return again. No rebuilding, no insurance claims to replace all that they have lost. And that is only the brick and mortar; how do you replace your community, history, friends and neighbors?
What upsets me is that in most respects my actions seem useless in terms of helping any of the Ukrainian people. My mind seems to turn over and over, like rubbing my fingers along a stone, trying to making sense of the world and its crimes against humanity. Short of praying, lighting my candles, making donations, how can I possibly help?
While a crisis across the world feels difficult to influence, what I do have control over is my small circle, a sphere that I have the ability to influence. I can be extra kind to my neighbors and loved ones, knowing that they too are likely frightened and upset with the world. I can smile and nod at a stranger, reminding them of the human kindness we all possess. I can send my prayers and light my candles of hope. I can make donations to causes that I trust will help the victims. And as crazy as it sounds, I can clean.
Cleaning has always been one of my therapies, along with gardening. Today I hand watered both the front and back yards. I pulled out plants that didn't make it through the winter, and washed down the walkways with my hose, even though I should have been sweeping to save water. Some part of me rebelled. The act of washing away the dirt/debris felt good and more than that, necessary for my soul. I cleaned the cat box. I filled the bird bath in the front, and cleaned the fountain on the back deck which was in dire need, way overdue. The little yellow birds that love to play in that fountain were watching from the liquid amber trees. Geez, lady, it's about time you cleaned our fountain.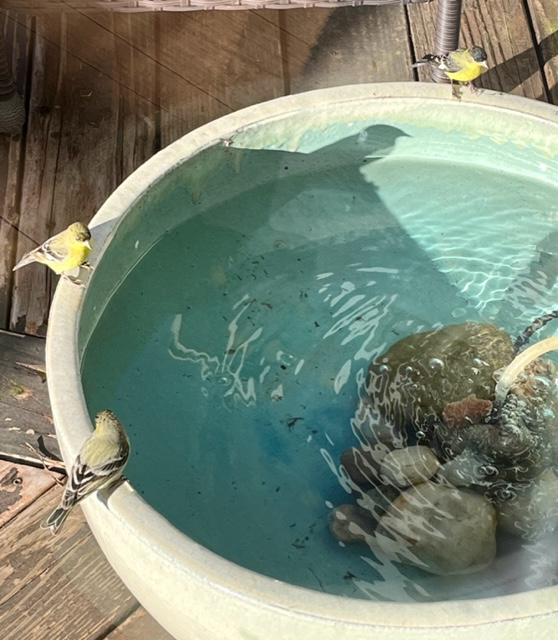 Rick found me sitting on the floor in our hallway cleaning the bottom of each doorframe and wall corner where the cats brush against. He commented that I seemed to be doing some random cleaning.
He was right. I was comforting myself by taking care of my small sphere the best I could, thanking God that I have this blessed opportunity to tend to such seemingly insignificant chores. There are two million and counting souls that would give anything to be worrying about cleaning their homes.
I likely will have an immaculate house by the time this war ends. Hopefully I will have made a difference in my small world of people that I interact with on a regular basis. I will light my candles and say my prayers for Ukraine. I will donate what I can to help the refugees. And most importantly, I will continue to believe that goodness will prevail, regardless of how long that reality may take.