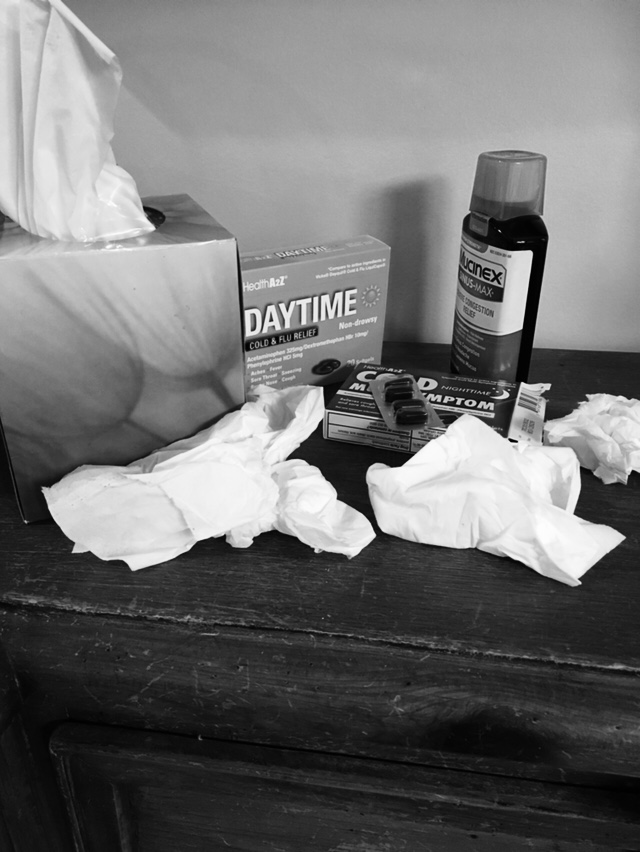 Nothing like dropping out of site in the middle of a story, or in this case, the end of a story (it's my version of a cliff-hanger).  I have to applaud the human body, it has a mind of its own, and will be patient with us for a long period, but then if we aren't listening, it's like, okay, curtain's going down.  (You know those scenes where the actor gets pulled off the stage by a hook?)
I believe my body was being extremely patient and supportive for six long weeks, being there in every way I needed, pushing far beyond what either of us (my body or I) felt I was capable of , just waiting for that final day when She would enjoy her just desserts, a nice long rest from all this hard work.
"Oh, maybe she'll take me to a nice spa. We'll get a massage, love it! Or we'll spend hours in the garden, napping in the late afternoon.  Snuggling by the fire and reading a good book? What will she bestow on me for all my hard work?  I'm sure it will be great."
"Wait, what?  She wants to go to the bay area for four days, and how many different plans does she have in four days????  I think I heard her say she has plans every day and night until Sunday when we go back home?  And then the same for the next week?  Is she friggin' crazy?"
"All right, silly girl, this is where I take over.  Not happening."
By Tuesday, my body had taken matters into her own hands.  I fought back until Thursday night when I knew I was outnumbered.  I always used to love the old westerns, in this case I was crouched behind some large rocks, a pistol in each hand, but I wasn't going to win this battle.  The flu had arrived, and it was, plain and simple, time to rest.
I'm not well yet, but I'm just sweet talkin' Her into letting me get at least one post out.  She's told me in no uncertain terms that it better be short.
The good news, joking aside, is that our bodies always know better than us.  And in the end, they are a bit like mother nature, no arguing, done deal.
My capable and wise body continues to take good care of me, even when I don't like the way she does it.  But in the end, I have to think it's me who wasn't taking good care of her.
Life is so interesting.   Our view is quite limited.  There's much to explore.
Be back soon.
Namaste.